Juice Summit TV - Press Release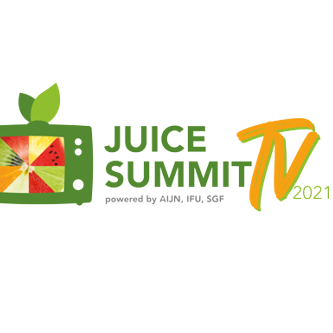 2021-04-12
We are happy to announce the launch of the Juice Summit TV! Flexibility and innovation were our main concepts to determine the format of this year's summit. More info in our press release
The Juice Summit is adapting to the challenges the world is facing and will be presented to you in a total digital form. In a world where online meetings have become the standard practice, we understand there could be a certain digital fatigue, but rest assured the summit is up for the challenge and will deliver once more an insightful event with a stimulating agenda and inspiring speakers and panellists.
We will offer you the possibility to access different presentations and panel discussions covering a wide variety of topical issues which determine the business environment of today, as well as challenges for tomorrow.

Welcome to the Juice Summit TV!
6 & 7 October 2021

Two channels will be made available to you throughout the course of two days. The first channel "Juice for thoughts" will bring you a wide perspective on the continuous innovation the industry is demonstrating, the future trends that will lead the juice scene but also the opportunities and challenges that are likely to impact the business environment.

The second channel "Grove to Glass" will bring you the latest news, in terms of sustainability whether at farm level or at packaging level as well as potential concerns, challenges the industry is facing. We will take you on a journey throughout the whole supply chain of the juice industry.
Files