Junior Public Affairs and Communication Assistant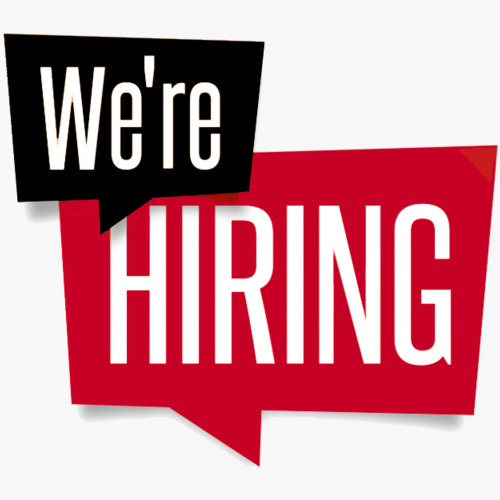 2021-06-23
We're looking for a Junior Public Affairs and Communication Assistant to implement the Public Affairs and communication strategy, explore new communication opportunities, and actively contribute to the lobby efforts focussing on social media channels
We are the European Fruit Juices Association. We represent the interests and promote the sector by engaging with EU Institutions and other relevant organisations and stakeholders. 
The Position 
We are looking for a motivated, proactive and independent young professional, with experience in digital communication and European policies. This is an entry-level position suitable for someone who has already completed an internship in communications, public relations or European policies. You will be supported by a group of international experts from various companies across the industry, while reporting directly to the Secretary General . 
Responsibilities: 
As part of an international team and in defence of the interests of the fruit juice sector, Public Affairs is an important component in stakeholder communications. You will co-create traditional communication tools, as well as digital social media tools to establish the connectivity with a wide variety of internal and external stakeholders. You will be responsible for multi-channel communication, to increase the impact of the association and bring new insights to our digital media approach to deliver to the strategy. 
Specific tasks include: 
Specific tasks 
Communication 
a. Communication strategy – co-creation, planning and execution 
b. General communication towards members, stakeholders and providers 
c. Provide creative material for internal and external communication efforts including online publications, ad hoc documents, website, Social Media visuals 
d. Website maintenance and community management on Association Social Media channels (Twitter, LinkedIn) 
e. Provide support to the Secretary General and AIJN staff as needed, includes communication platforms, messaging and visuals 
f. Newsletter management – design, content creation with AIJN staff, distribution and follow-up 
g. GDPR coordination for AIJN 
Event coordinator for the annual conference 'Juice Summit' 
a. Coordination between partners, suppliers and organizers 
b. Administrative support, meeting coordination and follow-up 
c. Internal and external communication around the event 
d. Sponsors and speaker management (mailings, follow-up) 
Project coordinator for publication "Market Report" 
a. Point of contact with relevant stakeholders, providers 
b. General management of the report (member involvement, design, data accuracy, follow-up with AIJN board) 
CSR/Sustainability Platform 
a. General communication support 
b. Design and follow-up of quarterly Newsletter 
c. Social media community management (Twitter, LinkedIn) 
d. Managing and updating the CSR Platform website 
Key requirements for the role include: 
You should have a relevant university degree, bachelor's degree or equivalent with a focus on (digital) communications, European policies or related fields. As you will, over time, be co-responsible for our association's image and interacting with our members and stakeholders from all over Europe and beyond, we expect great interpersonal skills, attention to detail, as well as outstanding verbal and written communications skills. Our working language is English. A good understanding of at least two other major European languages is desirable. You should be proficient in office management software and ideally also design software. 
We specifically welcome junior applicants who can demonstrate relevant prior internships in European institutions or consultancies. 
Your profile should match the following requirements 
Education in communication, public affairs, European policy studies or comparable 
Minimum 2-3 years of relevant experience in communication, public affairs or having worked as an intern in a European institution 
Previous experience working in and/or a solid understanding of EU policy-making processes; EU public affairs and advocacy work 
Excellent social media skills and insights
Excellent analytical skills
Excellent English language skills (native or near-native level) and advanced writing and editing skills in English
Service-oriented mind-set and strong focus on meeting the needs of Member Organisations
Proven capacity to deal with stakeholders and broker common positions
Strong inter-personal, external networking, negotiation and persuasion skills • Strong organisational skills, and the ability to manage time and to work to deadlines 
Pro-active, flexible and 'hands on' approach to work. 
What we offer? 
We can offer long term contract either in an employee setting including additional benefits such as meal vouchers, 13th month, holiday allowance, hospital and group insurances. But especially for those based in countries out of the EU/EEA as e.g. the UK, also in a consultancy setting is possible. There is a flexibility in the workplace setting, but a frequent presence in the Brussels office is requested. 
How can you apply? 
You can apply by sending your CV and a cover letter to jessie.verbraekel@aijn.eu Your cover letter (one-pager) should outline your suitability and motivation for the post. It should explicitly reference how your profile matches the different job requirements described above. Please also include with your application the names and contact details of two people (ideally a current or former line manager or supervisor) who could provide a reference in case you are short-listed for an interview. 
Apply via LinkedIn 
Further Information 
Please direct for a detailed job description to jessie.verbraekel@aijn.eu. More information on AIJN can be found on the website at www.aijn.eu 
PROTECTION OF PERSONAL DATA 
The personal data (CV, motivation letter, etc.) you communicate to Science Europe will be registered and stored in our database. For more information concerning the processing of your personal data, please consult our Privacy Policy which is provided on demand. 
Files