Junior Technical Affairs Officer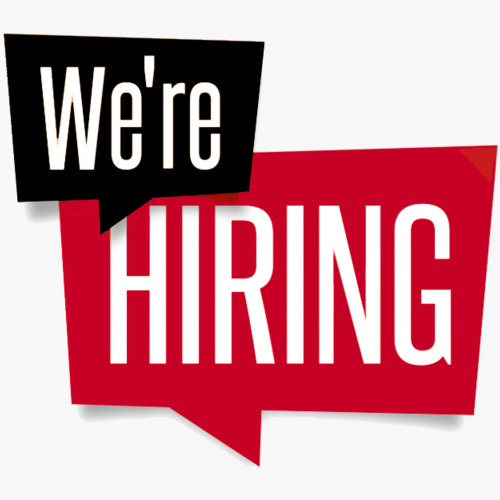 2023-04-17
Are you looking for a new challenge? Please send us your application!
We are looking for a Junior Technical Affairs officer who will be responsible for coordinating activities related to food quality, food safety, technical and food policy areas of interest to the Fruit Juices industry and to AICV (European Cider and Fruit Wine Association) as well as monitoring food legislation.
The Position
You will be part of a team that is supporting and collaborates with our member organisations, monitoring all, policy, technical and legislative developments on key priority issues relevant to the sector. As the Junior Technical Affairs officer, you will play a key role in ensuring that member companies are kept up to date with new regulatory requirements, as well as engaging closely with officials to provide the industry perspective as the policy is developed. The role involves working with the FoodDrinkEurope policy experts and member companies, regulators, and a wide range of EU stakeholders. The overall aim is to help companies maintain and update their knowledge in a changing regulatory landscape, as well as to gain and consolidate information from technical experts in the food industry to input to Government and regulators. The scope of the dossiers is extended to serve also the European Cider and Fruit Wine Association technical priorities.
Responsibilities:
As a Technical Affairs Officer, you will oversee a portfolio of dossiers and be supporting to achieving the objectives of the association. Within that portfolio, that evolves over time, you will:
Specific tasks
Provide Secretariat support to the Technical Committee. This will involve the timely preparation of agendas, papers and minutes, and a following up on agreed action points.
Monitor developments in EU policy relevant to the fruit juice sector. Update, the database of legislation and respond to members' requests for information and ensure that members are kept informed by producing accurate, informative, and insightful briefings.
Coordinate the Code of Practice Expert Group and maintain the database of COP-related questions. Create content for the AIJN website, ensuring information on the COP is up to date, and facilitating member engagement.
Follow the EJCS (Union of European Juice Control Systems)
Support AICV (European Cider and Fruit Wine Association) on technical dossiers, namely in the area of additives, enzymes, contaminants, processing aids, food contact materials, as well as on excise duty rates and customs classification, and relevant TRIS notifications, by informing AICV members of legislative developments, and building of industry positions in collaboration with AICV members, to feed into public consultations, or into direct reach out to relevant European officials
Managing of the AICV ad-hoc expert group on analytical methods
External representation (g. FoodDrinkEurope relevant working groups).
Key requirements for the role include:
Education to a minimum of bachelor level
Strong interest in and an affinity for technical, and scientific dossiers
Preferably a 2-3 years of relevant experience in a similar position
Preferably previous experience working in and/or a solid understanding of:

EU policy-making processes
EU public affairs and advocacy work
Strong organisational skills, and the ability to manage time and to work to deadlines
Excellent analytical skills, with a demonstrable ability to produce accurate written summaries of technical and regulatory information
Confident to provide verbal updates on policy areas to small groups and 1:1
Excellent command of English (native or near-native level) and advanced writing and editing skills in the language
Service-oriented mindset and a strong focus on meeting the needs of Member Organisations
Proven capacity to deal with various stakeholders in developing common positions
Proven skill to bring people together and lead workgroups on complex matters
Strong inter-personal, external networking, and negotiation skills
Pro-active, flexible and 'hands-on' approach to work
What we offer?
We offer you a contract and a competitive salary in a vibrant and interesting working environment.
Our workplace
We're based in the heart of EU Policy Institutions in Brussels, Rue de la Loi 221 box 5,
1040 Brussels (Belgium).
How can you apply?
You can apply by sending your CV and a cover letter to  jessie.verbraekel@aijn.eu
Your cover letter (maximum two pages) should outline your suitability and motivation for the post. It should explicitly reference how your profile matches the different job requirements described above.
Please also include with your application the names and contact details of two people (ideally a current or former line manager or supervisor) who could provide a reference in case you are short-listed for an interview.
The position is open until filled. Applications will be accepted until a qualified candidate is selected, at which time the recruitment will be closed.
Further Information
Please direct for a detailed job description to jessie.verbraekel@aijn.eu. More information on AIJN can be found on the website at www.aijn.eu
PROTECTION OF PERSONAL DATA
The personal data (CV, motivation letter, etc.) you communicate to Science Europe will be registered and stored in our database. For more information concerning the processing of your personal data, please consult our Privacy Policy which is provided on demand.