The COP News in 5' is fresh from the oven!!!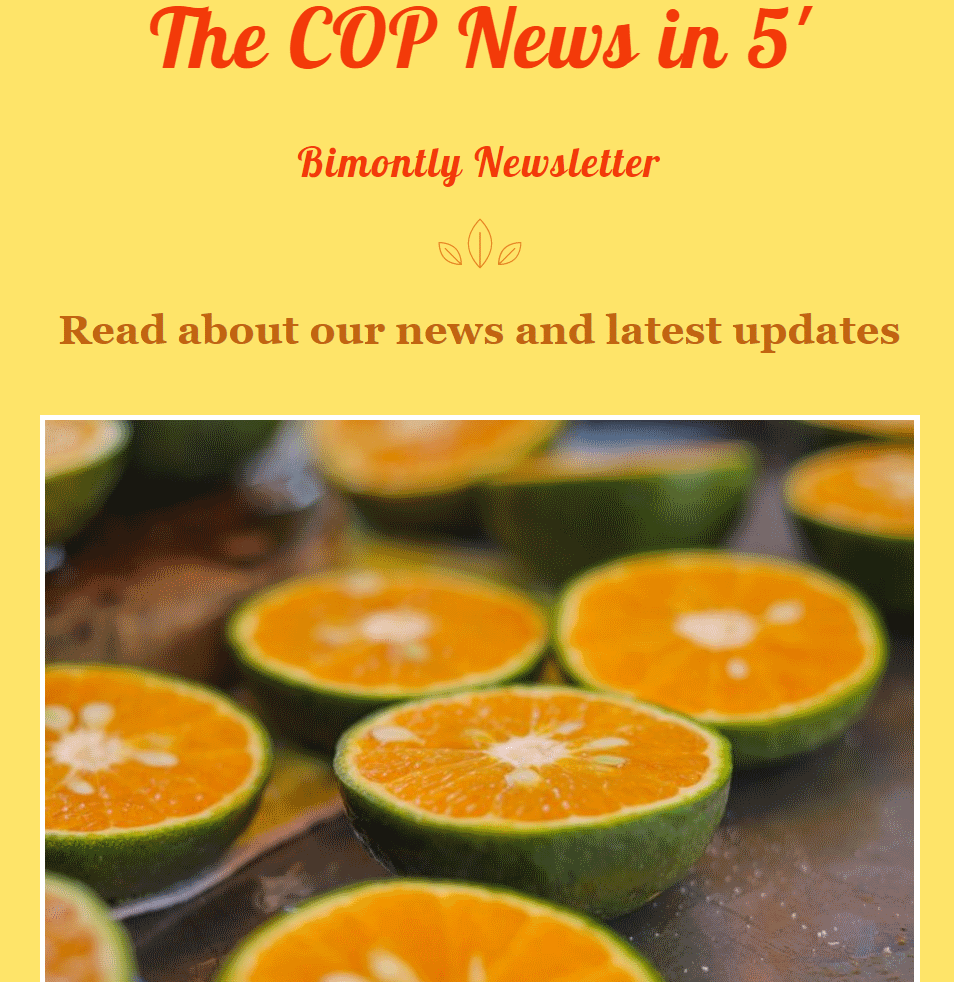 2020-07-14
What the COP is up to: Orange Identity Issue, Citrus Greening Disease Novel Treatments, Decoding the reclassification of Citrus species, Amygdalin in cherry juices & The Fruity Question of the month.
In this newsletter we clarify the questions regarding the ongoing revision of the Citrus taxonomy of Citrus sinensis to rename it in its original classification as C. aurantium var. sinensis as well as why we need a reclassification and we present news about novel citrus greening disease treatments.
Have you subscribed to the AIJN Code of Practice?
https://aijn.eu/en/how-to-become-a-subscriber