The Juice Summit is back!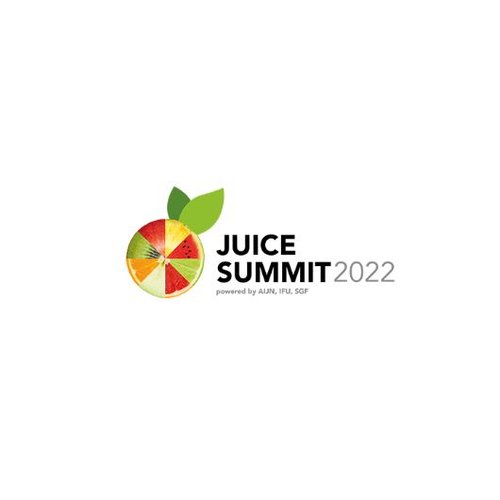 2022-07-26
The first post-corona edition of the Juice Summit will take place on 12-13 October 2022 in Antwerp, Belgium. Registrations are open and places are limited, so make sure you and your colleagues secure your tickets as soon as possible!
Year after year, the Juice Summit provides a global forum for knowledge sharing and a unique networking opportunity for all fruit juice industry players to shape the future of our sector. After last year's digital event, the Summit is returning to its physical setting and will be bigger, stronger and more resilient than ever before.
This year's event is going to put even higher emphasis on networking possibilities, in-between, and throughout four insightful plenary sessions. Wouter Lox, Secretary General of AIJN has confirmed that the Juice Summit is indeed 'the place to be' for businesses to get exposure and to foster new, valuable international connections; especially now, in times of uncertainty:
"I am proud to say that the Juice Summit has grown to be the fruit juice industry's most prestigeous global conference over the years. The Juice Summit is the melting pot of fruit juice industry representatives, regulators, association executives, NGOs and numerous experts from other industries who all come together to find meaningful ways to innovate our sector. This year we are finally meeting face-to-face again and the organisers are working hard to ensure that participants have plenty of opportunities to extend their professional networks during the event. Particularly now, when there is so much happening in the juice world, events like the Juice Summit are crucial to keep informed and to maintain – and advance - the relationships we built."
The Juice Summit starts on Wednesday 12 October with a Welcome Cocktail Reception & Networking Evening to open the long-awaited conference. The plenary discussions are all foreseen to take place the following day, on Thursday 13 October and they will address some of the most pressing talking points of the fruit juice industry: nutrition and health, market and trends, technological innovations and working together as an industry towards sustainability.
Nutrition and health
The aim of this session is to share different perspectives and insights on how fruit juice can be included in healthy, sustainable diets that aim at achieving lower caloric intakes among consumers. What are some of the current challenges with fruit juice production and consumption in terms of nutrition & health trends? How can we overcome these challenges as an industry? And what does the fruit juice of the future look like? The panellists will answer these questions from an academic and scientific point of view, from a business perspective, and from a consumer angle as well. 


Market and trends
Climate change and consequential regulatory measures are providing a challenging environment for all food and beverage applications using processed fruits and vegetables. On one hand, we see increasing volatility on the supply side; on the other hand, plant-based ingredients have become important components of sustainable consumer product solutions. New, healthy and appealing  product innovations will motivate existing and new consumers in different parts of the world to buy products that fit their lifestyle trends. At the Juice Summit, the organisers have invited experts to discuss their vision on market development and on the evolution of consumption trends.


Technological innovations
This session tries to find new ways to overcome issues using recent discoveries and new applications in molecular biology, digital transformation, effective production methods and the ingenuity of 'newbie' companies with disruptive ideas. A look beyond the fence to other branches will aim to share innovate ideas amongst the audience. Participants will be introduced to a new breeding technology that utilises gene editing by CRISPR Cas, a technology honored with the Nobel Prize in 2020. The potential of digital transformation in precision agritechnology is highlighted as well as other new approaches into disruptive business models and technology applications.
The juice indsutry's journey towards sustainability
As a result of ambitious sustainability targets imposed by regulators globally, many companies are already taking steps in the fruit juice sector, but it's not easy to act in an impactful, credible, and affordable way on their own. How can we, as an industry, continue to ensure that our actions indeed result in the required positive change? How can we align our efforts and work together with other sectors to put our food systems on a sustainable path? 
This session will explore possibilities for fostering industry-wide collaboration to meet science-based sustainability targets effectively. The panellists will share their experiences on how they are tackling sustainable transformation while bringing different value chain actors together. When it comes to sustainability, everyone has to be on board, regardless of company size or geographical location; the discussion will answer all your burning questions on how to act responsible and join the movement to influence change.
After the plenaries, the organisers invite you to the well-known Gala Dinner in the Hilton Antwerp Old Town to officially close this truly one-of-a-kind event. It doesn't matter if you've been to the conference before or if you're a first time attendee, the Juice Summit is place where everyone belongs regardless of age, business size or geographical location. Register now and secure your tickets on the Juice Summit website while you can still benefit from the generous early-bird discount!

The agenda is being finalised as we speak, so make sure you stay updated by following the Juice Summit LinkedIn page. If you have any inquiries regarding the event or if you are interested to get involved, do not hesitate to reach out to Marton Gellert at marton.gellert@aijn.eu.