Happy holidays from AIJN Secretary General Wouter Lox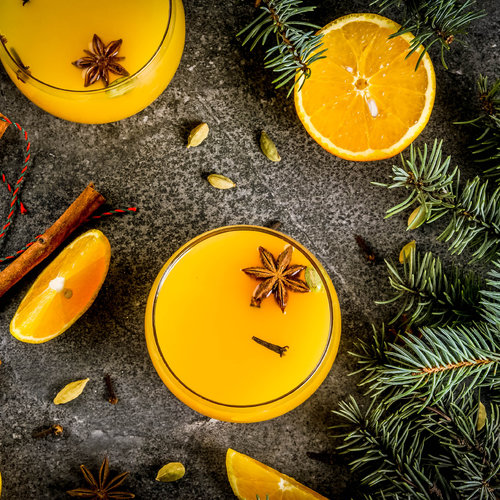 2021-12-17
Let's all raise the a glass of fruit juice to a healthy and fruitful 2022!
2021 is behind us and we are closing in on yet another challenging year. Social interactions have been limited, digital tools continued to facilitate our daily routines and uncertainty cast its shadow on our plans. Compared to 2020, however, we have become more experienced with living under these conditions and we have managed to come back stronger as a community. Despite the obstacles, we came together at hard times and showed resilience as an industry.
2021 was a year defined by transition. Transition for our societies, as we learned to adapt to new ways of life. Transition for our industry, as we re-defined our priorities and adapted to new challenges imposed by the changing European policy landscape. Transition for AIJN as an association, as we welcomed new team members to advance AIJN's mission in the years to come. Transition and change are necessary – our success lies in it. I am grateful for what we have achieved this year and hopeful for what's to come.
Looking back at our achievements in this annum fills me with proudness and nostalgia. To name a few highlights that really stood out to me:
A total of 26 working group meetings throughout the year;
2 highly successful virtual General Assemblies;
We continued close collaboration with FoodDrinkEurope, IFU, SGF, EJSC, and the Close the Glass Loop initiative;
The Juice Summit has returned for the first time since 2019 in its inaugural digital version;
We have contributed to joint statements together with UNESDA Soft Drinks Europe and Natural Mineral Waters Europe (NMWE), thus bringing our coalition closer;
Our advocacy work has been featured in POLITICO Europe, The Brussels Times, Fruit Juice Focus, and Packaging Europe to name a few outlets;
We have actively participated in FoodDrinkEurope's #FoodFuture campaign to showcase our industry's commitment to sustainability;
We continued hosting the Sustainable Juice Platform;
AIJN was introduced and represented at numerous external international conferences, such as the European SDG Summit or the IBTM World Expo;
We have participated in the development of the first-ever Sustainable Industry Barometer;
Our Secretariat engaged with several MEPs, European Commission and European Council members throughout the year.
Despite the challenges we had to endeavor in 2021 and still have to face in 2022, AIJN and the whole EU fruit juice industry have shown flexibility, agility, and intensified team spirit. There is a lot to be proud of from this year, and I can only be thankful to our members to have been standing with the AIJN Secretariat in these times.
With this letter, I wish you a joyful Christmas with your loved ones and a happy new year! I hope to see many of you in 2022 to continue our successful trajectory and transition towards building a modernised, influential association together.
Kindest regards,
Wouter Lox